Open for Daoist practitioners of all levels and especially designed to teach students with and without prior experience and/or Chinese language skills. Deepen your Daoist knowledge and spiritual practices.
Since we started teaching the Daoist ceremonies and practices in Germany in 2017 , many international students came to study at the Lao Zi College, learned the Daoist Ceremonies and are able to do it on their own.
The Ceremony Study-Program is divided into 2 Courses, each with a different focus and content.
Next Study-Programs: 
1. Morning Ceremony   (10 days )         – 11th – 20th August 2023

2. Evening Ceremony      (7 days)          – 21st – 27th August 2023

---
The courses cover but are not limited to the following content:
Daoist Theory, History, Basic Knowledge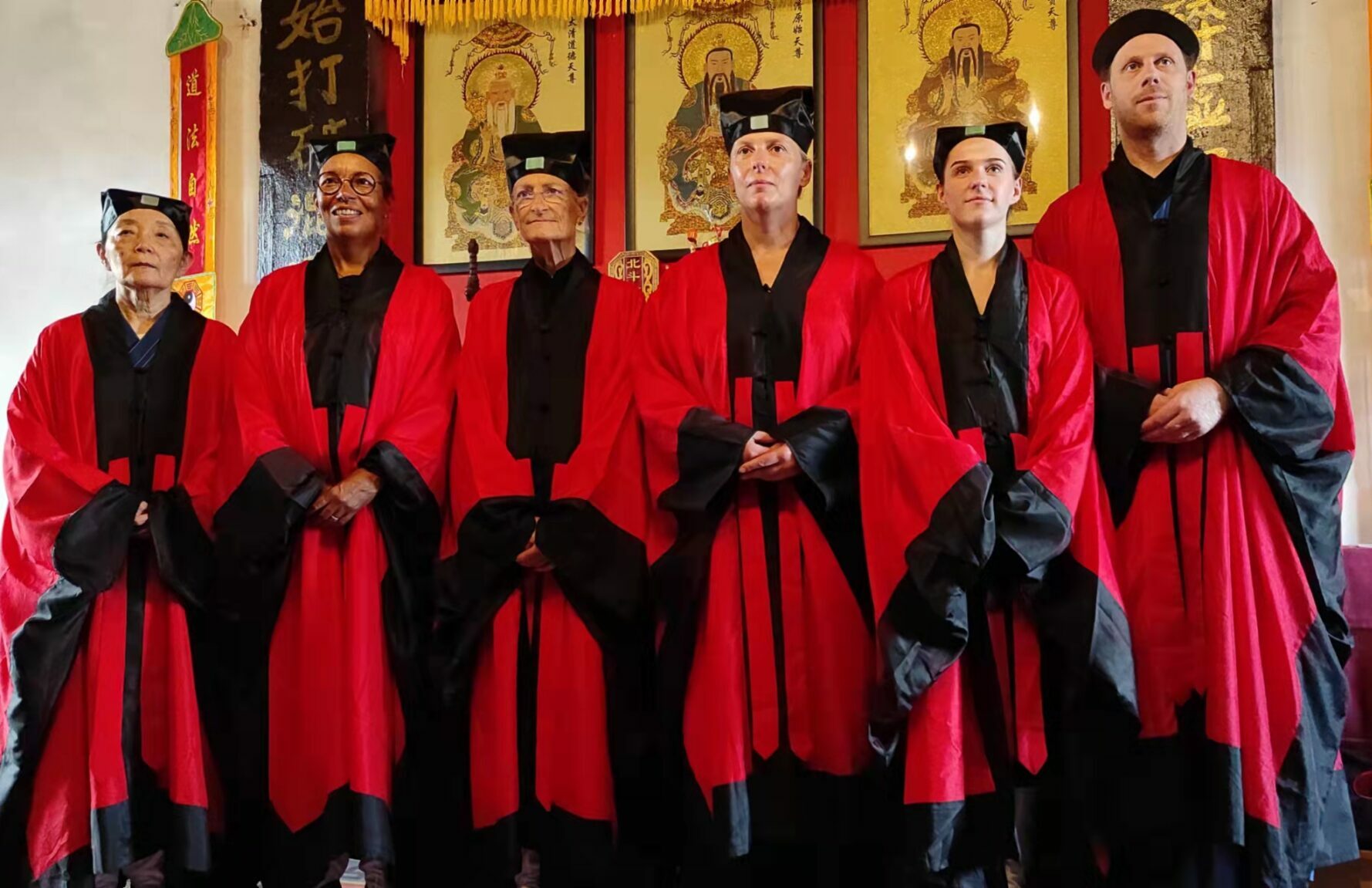 , Ethik, Etiquett,
Liturgy / Scriptures, Melodies and Music
Heavenly Declarations, Incantations & Talisman
Chanting, Vows & Prayers, Ritual Instruments
Rites for Incense, Bowing and Shen Shui (holy Water)
Complete Ceremony, Rituals & Gestures
Altar Set-Up & Offerings Internal Cultivation
etc.
---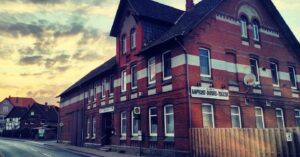 Daily 6+ hours classes & training
Classes are in English (Chinese and Germany if necessary)
Activities-Program for Free-Time
Practice-Space for Self-Training
Lodge & Practice at Yu Zhen Guan Dao-Temple
Training facility:
遇真观 Yu Zhen Guan (Wudang Temple Germany)
Lao Zi Daoist College
Imser Str 22,  31061-D Alfeld (Leine) ,Germany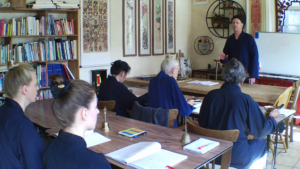 Teacher: Parick Liu (Liu Cheng Yong)  
---
Registration:
Each course is limited to 10 participants. Only after the full fee is transferred, the registration is complete and your spot is reserved. You will receive an email with detailed information of the timetable and the classes.
The participants need to be fit, healthy and not mentally ill.
Participants do not have to speak or read Chinese, but need to be able to read and pronounce Pin Yin. There are many videos on YouTube on how to pronounce  Pin Yin.  
Study-Fee:
1. Morning-Ceremony :         only 888 €        –  10 days

2. Evening-Ceremony :         only 639 €         –  7 days
(Study-Fees include: Classes, Study-Materials & Course-Books)
The Program starts with the Morning-Ceremony, continues with the Evening-Ceremony,.
Study-Fee for the Complete Program:  1527€   now only 1433 € 
(includes Classes, Study-Materials, Course-Books, )
-In case of Corona related cancellation, we will fully refund you.-
Certification:
Every participant will receive a certificate.  
Accommodation:
During the program you can stay in the Temple-Dormitory for a donation of 10€ per day. Space is limited, please contact us for availability.  Food is not included (Supermarkets nearby). During your stay you have to follow the Temple-Rules and do daily task, like everyone else.  Hotels of all price ranges are located near the Temple. Staying in hotel is on your own costs.  
Arriving:
Students arriving by plane in Hannover HAN, then take the train to Alfeld (Leine). We can organize your local pick up.
Uniform:
All participants need to wear a complete daoist uniform during the classes. If you don´t have the uniform or need an example, please look HERE.  
Additional to the Local Course we offer a Video-Course for homepractice (optional)
The complete Video-Course includes over 200 Videos of teaching, practice, instruments, rituals and performance.
Contact:
Please contact us for an questions or inquieries.
Email: info@daostudies.com
Tel.: (+49) 05181/9010891
Mobile: (+49) 0176/6874 8080  (Whatsapp)
Wechat: wudangdezhong