This Ceremony Study-Program is for Daoist practitioners of all levels
Deepen your daoist knowledge and spiritual practice.
---
The program covers:
Liturgy / Scriptures
Melodies and Music
Incantations
Heavenly Declarations
Chanting, Vows & Prayers
Ritual Instruments
Rites for Incense, Bowing and Shen Shui (holy Water)
Basic-Knowledge of Ceremony
Rituals & Gestures
Altar Set-Up
of the Daoist ceremony of the Quan Zhen School.
---
This program was created especially to teach non-chinese speaking Daoists the traditional morning ceremony, even if the participants do not speak Chinese nor have prior experience.
The Daoist texts are translated into English and German for better understanding, and include Pin Yin (phonetic writing) for the right pronunciation of the Chinese words.
Since we started teaching the Daoist ceremony in the Yu Zhen Dao-Temple in Germany in 2017 , many of our international students have learned this Daoist practice and are able to do the ceremonies on their own.
---
Each course has daily 6+ hours classes & free training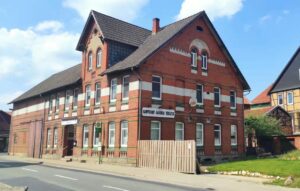 Classes are in English (and Germany if necessary)
Activities-Program for Free-TimeWe offer a practice-space for after classes training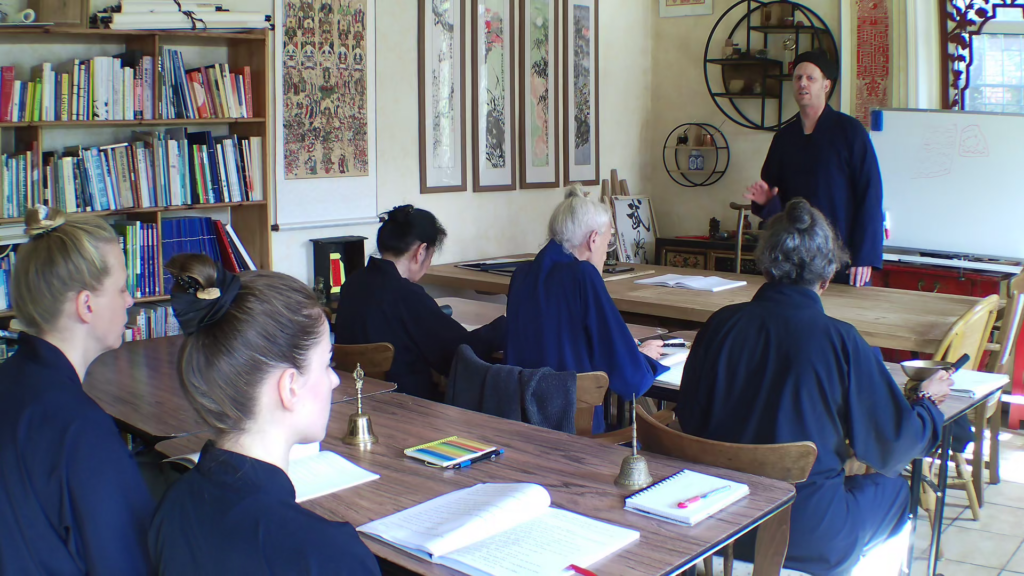 Training facility:
Wudang Temple Germany
Lao Zi College
Imser Str 22, 31061-D Alfeld (Leine)
Teacher:
---
Certification:
Every participant will receive a certificate.
Registration:
Each course is limited to 10 participants.
Registration starts NOW. Earlybird-Discount available
Only after the full fee is transferred, the registration is complete. No refunds. The participants need to be healthy and not mentally ill.
Participants do not have to speak or read chinese, but should have knowledge of the Pin Yin pronounciation.
Training-Fee:
Morning-Cereomy Course: only 999€ (incl. Classes, Study-Materials, Accommodation in Temple)
Evening-Cereomy Course: only 666€ (incl. Classes, Study-Materials, Accommodation in Temple)
Accommodation:
During the course you can stay in the Temple-Dormitory. Space limited. Food is not included.
Hotels of all price ranges are located near the Temple. Staying in hotel is on your own costs.
After you transferred the fee, please send us an email with your details. After we receive the fee, we will send you detailed information of the timetable and the classes.
All participants need to wear a complete daoist uniform during the classes. If you don´t have the uniform or need an example, you can get it HERE.
Additional to the Local Course we offer a Video-Course for homepractice (optional)
The complete Video-Course includes over 100 Videos of teaching, practice, theory and performance.
Contact:
Tel.: (+49) 05181/9010891 or (+49) 0176/6874 8080 (Whatsapp)
Email: info@wu-dang-pai.de