The Online Study Programs are open for everyone interested in learning Daoist Philosophy, Ceremonies, Liturgy, Rituals, Music and many other Daoist practices from an authentic source. The programs give any practitioner a real opportunity to learn and understand the Daoist practices as taught in Dao-Temples in China.
---
We offer following Study-Programs
Daoist Ceremony Study-Program
Our program offers a combination of a virtual classroom with live-video conferencing, tutorial videos, study materials, regular Q&A sessions and online groups for study-exchange and open discussions. The program is divided into 4 Semester, each with a specific focus. Students can choose to participate only semester or the complete program. The semesters are repeated after each term, so students can join the program any time. Classes will be recorded and shared for later replay.
---
Dao De Jing Study-Program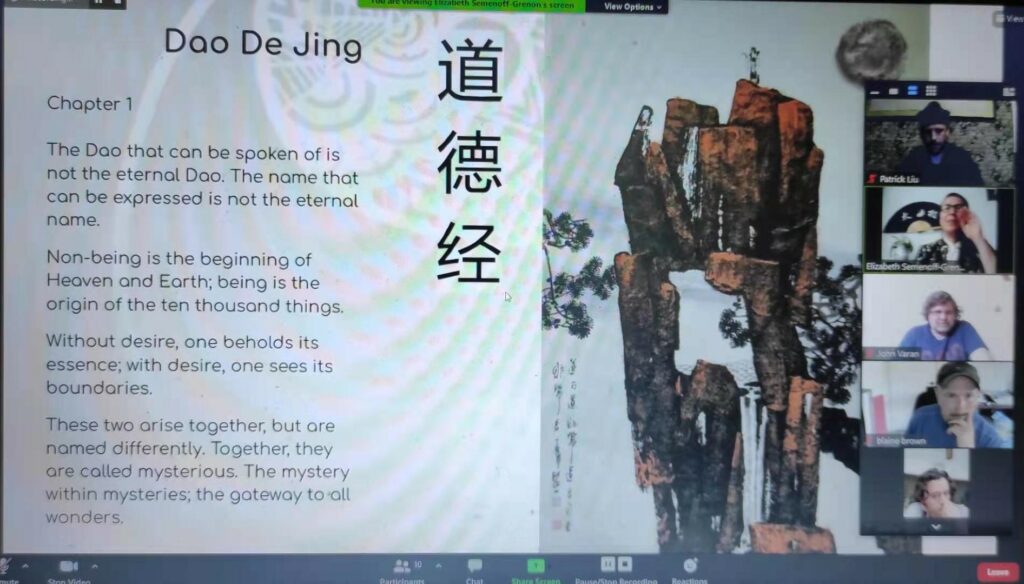 This year-long program introduces students to the Dao De Jing, a main canonical text of Daoist philosophy. We will examine Laozi's description of the way and its power chapter by chapter in a blended program of lecture and discussion. This gives students the opportunity to reflect on their own understanding of Dao and how to weave that understanding into their daily practice.
More information and registration
---
Coming soon:
Daoist Music Study-Program
Daoist Ritual Magic/Sorcery Study-Program
Chinese Caligraphy and Art Study-Program
Traditional Chinese Tea-Ceremony Study Program